01/7'Friends' cast then and now: From the first episode to the final reunion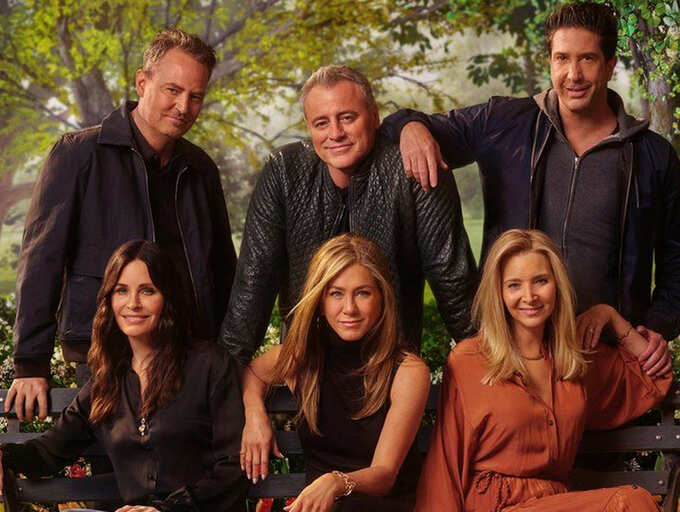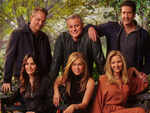 The first episode of the iconic sitcom 'Friends' started airing over two decades ago in 1994, and ended with Monica, Chandler, Rachel, Joey, Ross, and Phoebe taking the final curtain call in 2003. This year, fans got to enjoy its grand cast for one last time, in the same frame, as the makers got the six friends together for a special reunion. Paying an ode to their friendship over the years, here's taking a look at how the cast of 'Friends' has transformed from the first episode to the final reunion.
02/7Jennifer Aniston as Rachel Green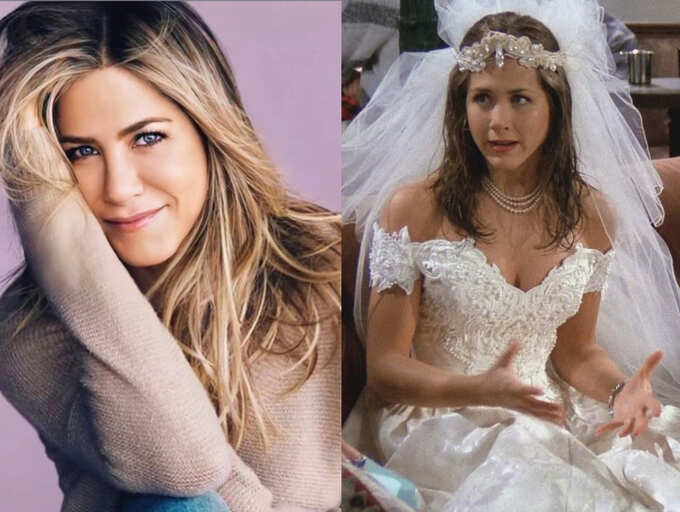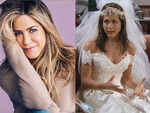 Jennifer Aniston stormed in on the first episode of 'Friends' as a runaway bride and her spontaneous character of Rachel Green opened many doors in Hollywood. She is one of the highest-paid actresses in Hollywood and one of the biggest success stories from the iconic show. She has entertained fans with Hollywood hits like 'Bruce Almighty' (2003), 'Marley & Me' (2008), 'Just Go with It' (2011) and 'We're the Millers' (2013) to name a few.readmore
03/7Matthew Perry as Chandler Bing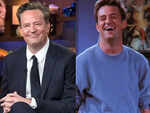 Chandler Bing had a sarcastic take on everything and refused to get committed till the time he fell for his best friend Monica. His deadpan humour won the most laughs while Chandler and Joey's camaraderie made for some of the best moments of the iconic show. Venturing into films, Matthew Perry starred in 'Fools Rush In' (1997), 'The Whole Nine Yards' (2000), and '17 Again' (2009).readmore
04/7Courteney Cox as Monica Geller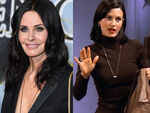 With a penchant for keeping everything organised, Courteney Cox did complete justice to her character of Monica Geller. Her romance with best friend Chandler Bing was shipped by fans. Beyond 'Friends', Cox owned her own sitcom 'Cougar Town' which ran for six seasons. She also featured in the hit horror franchise 'Scream' and has made an appearance in shows like 'Scrubs' and 'Modern Family'.readmore
05/7Matt Le Blanc as Joey Tribbiani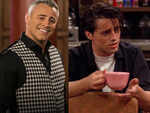 A die-hard foodie and aspiring actor, Matt Le Blanc as Joey Tribbiani was one of the most popular characters of 'Friends'. At one point in the narrative, Joey falls in love with Rachel. Their romance fails but their friendship continues. Post 'Friends', Matt Le Blanc was the only lead actor from the sitcom to earn a spin-off which traced his acting aspirations and shift to Los Angeles. Matt went on to play a satirical version of himself in his signature show and pocketed a Golden Globe for his performance in 2011.readmore
06/7David Schwimmer as Ross Geller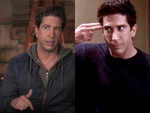 David Schwimmer was introduced in 'Friends' as the only married character who is heartbroken after his ex-wife moves out of his home. Over the course of 10 seasons, Ross goes through a series of weddings, tries to express his feelings to Rachel and in the finale they end up as a couple! Apart from 'Friends', David Schwimmer has appeared in several movies and TV, he was the voice behind Melman the giraffe in Madagascar in 2005 and has also played Robert Kardashian in The People v. O. J. Simpson: American Crime Story in 2016 and he currently plays one of the leads in sitcom 'Intelligence'.readmore
07/7Lisa Kudrow as Phoebe Buffay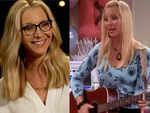 Free-spirited Phoebe crooned her way through 'Friends' with her smelly cat! Her act as a surrogate in the narrative of 'Friends' remains to be one the biggest highlights of her character. Beyond her presence on 'Friends', Lisa earned recognition for her films like 'PS I Love You' and 'The Girl On The Train' while she also made appearances on TV shows like 'Scandal', 'Grace and Frankie' and 'The Comeback' to name a few.