NEW DELHI: The countdown to the Tokyo Olympics is now in the final stretch. The pressure from another Covid-19 wave is escalating, but hosts Japan and especially the International Olympic Committee (IOC) remain unwavering in their conviction to forge ahead. After the postponement in 2020, the options this year are only two: Play the Games or cancel them altogether. And the IOC is not even looking at the second option, at least for now.
The message to the national Olympic committees is clear, which the president of the Indian Olympic Association (IOA) clearly states.
"The Olympics are on," says the IOA chief, Dr Narinder Dhruv Batra, who was last week also re-elected as the International Hockey Federation president for a second term.
But for this exclusive interview with Timesofindia.com, Batra sat in the chair of IOA president only, taking questions ranging from India's preparedness for the Olympics, reports of alleged friction with sports minister Kiren Rijiju and his views on the arrest of India's two-time individual Olympic medal-winner Sushil Kumar in a murder case.
Excerpts…
With less than two months to the Olympics, how do you view things in terms of India's preparations?
India's preparations are going on in full swing. There is no problem in the preparation of any athlete. All of them have selected their own places, wherever they want to train, like the shooters have gone to Croatia, the weightlifter (Mirabai Chanu) has gone to the USA. The hockey teams are based in Bengaluru; they are happy over there. Some athletes (track and field) are in Bengaluru, some are in Patiala. Equestrian (athlete, Fouaad Mirza) is out of India and will fly from there only. Badminton, table tennis, training for everyone is on. They are doing proper training wherever they are.
Some leading athletes like javelin-thrower Neeraj Chopra have said that they need competition before the Olympics. However, Covid-19 ban on travellers from India by various countries is a major hurdle…
I am aware of that. I am coordinating with the Athletics Federation of India (AFI). They are working on it. I am in touch with the AFI president (Adille Sumariwalla) and Mr. (Lalit) Bhanot. Maybe these flags (travel bans) will come down now. India is improving and has improved a lot (in terms of Covid-19 situation) in the last 15 days.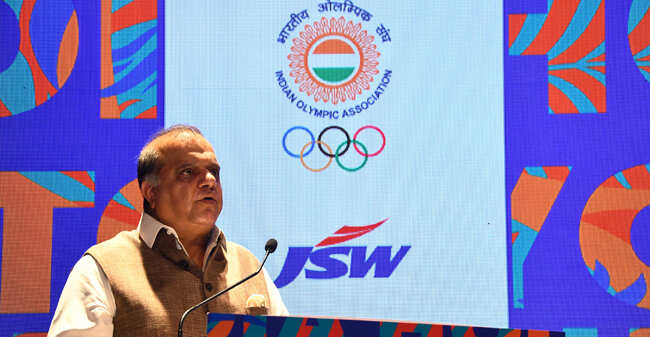 (IOA president Narinder Batra said every individual in India's Tokyo Olympic contingent will be vaccinated for Covid-19 – Photo courtesy IOA Twitter)
The contingent size for the athletes is within touching distance of 100. What's your estimate for the final number of qualified athletes?
I think our final contingent size would be anywhere between 125 and 140. With the officials included, it will be anywhere between 190 to 210.
What's the status of the Covid vaccination drive of the probable and qualified athletes for Tokyo Olympics?
The entire Indian contingent will be vaccinated. We are working on the long-list currently. The final list will be closed somewhere around the third week of June. It's something we want to inform — whether it is Tokyo, the world or anyone — that every single athlete and official going to Japan from India will be vaccinated.
In India, every athlete is being vaccinated with Covishield. So if they have taken one shot in India and the second shot is due outside (while training overseas), then it will be AstraZeneca. Both are approved by the World Anti-Doping Agency.
There have been growing reports of opposition in Japan against the Olympics, while the IOC and the local organising committee have no doubts that the Games will go ahead. As the IOA head, what is your take on this situation?
Whatever documents and emails we receive, we know that the Olympics are on. Whatever sources, whichever medium, the message is very clear, that the Olympics are happening. Better be prepared.
The Covid protocols at Olympics may lead to tricky situations, like an athlete testing positive a day before his or her medal match. How do you think such a scenario can be tackled?
I think the playbooks released by the IOC clearly define it. A Covid-positive (athlete) cannot play against non-Covid. That's very clear.
But what is not mentioned in the playbook is how the medals will be decided in case that happens ahead of a medal match?
Well, I have not gone into those kinds of details, but I certainly know that if you are positive, you are not on the field. Like in boxing, both (losing semifinalists) get a medal (bronze). That is a different situation. But in a situation where there is no extra medal (a contest needs to happen to decide a medal), I don't know.

(IOA president Narinder Batra, 3rd from right, and secretary general Rajeev Mehta, 2nd from right, attending meeting chaired by Sports Minister Kiren Rijiju – Photo courtesy: Kiren Rijiju Twitter)
Last week there were reports of alleged friction between you and sports minister Kiren Rijiju during an online meeting on the Olympics. What's your response to those reports?
From the IOA, the secretary general (Rajeev Mehta) and I were there. I don't know who has given this information. I believe a selective leak has been made from the IOA, for reasons best known to the concerned in IOA. It is very unfortunate that such kind of irresponsible leaks are given, which are factually incorrect.
One of India's most celebrated Olympians wrestler Sushil Kumar is in police custody for investigation in a murder case. How is the IOA viewing this development?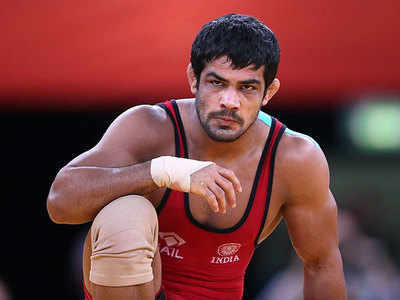 (Sushil Kumar is currently under police custody related to investigation in an alleged murder case – AFP Photo)
I know Sushil Kumar personally. The impression I have about him is a very soft-spoken, very respectful and very nice person. I don't know about this issue in detail. Police investigation is going on. Let's wait for the investigation to come out (with its findings). The Sushil Kumar I know is a very gentle person.