There are many who start their own venture and make it big too. But how many of them have the courage to reject an enticing job offer worth a crore and take the risk of entering the cluttered cosmetic market? Meet Vineeta Singh the Co-Founder and CEO of SUGAR Cosmetics whose journey is motivating and inspirational. From starting fresh and making a huge breakthrough in the Indian cosmetic market, Vineeta has several lessons to share for budding entrepreneurs. In an exclusive conversation with Etimes Lifestyle, Vineeta tells us about her inspiration, mantras behind her the success of SUGAR Cosmetics in India and how one should draw lines while working with a life partner. Read on:
Q. How would you describe your shift from turning down a well paying corporate job to start a venture?

We still have a long way to go and big dreams to fill! My definition of success is how I have the freedom and ability to do anything I want, without the fear of failure. To be honest, when I turned down the job offer when I was 23 years old, I had my doubts. But again, going by my philosophy of not having any regrets, I went ahead to fulfil my dreams. I was pretty passionate about being an entrepreneur and creating a company. I just knew, if I don't do this now, I will probably regret this for the rest of my life and so I just took the plunge. Recommended By Colombia

Q.Did the uncertainty scare you about building something independently?
I don't come from a business background, so the thought of starting one on my own was scary. I wasn't ready for all the hard work it was going to take. However, I gritted my teeth and for the next few years, after I graduated from IIM Ahmedabad, I learned more about scaling businesses and other necessary information. I was 23 and believed anything is possible. The first few years were really hard and I must admit, I even had second thoughts about taking the right decision. Creating a large business has its share of humungous struggles but I persevered for many, many years before the breakthrough of SUGAR Cosmetics took place and now, it has actually turned out to be a brand that consumers love!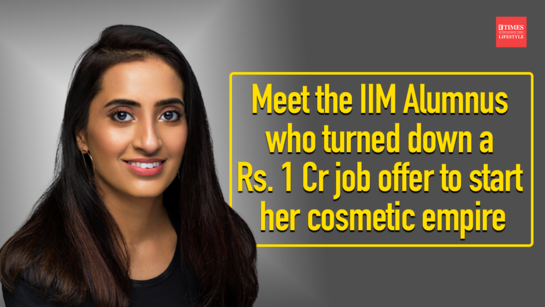 FacebookTwitterPintrest
Q. Can you briefly tell us what all went into creating SUGAR cosmetics?

Back in 2015, before my business partner and I launched SUGAR, we were running an eCommerce company. Our core customers consisted of young millennial women who were into social media and make up a lot. Realising the big shift taking place with this generation, we began focusing on the prospect of creating products for women that would make them unstoppable! Women also started looking up to real women and not just celebrities. In conclusion, this generation wants to step out in the limelight and so, they want products that last them all day, work for every skin tone and especially, please the Indian aesthetics. Thus, SUGAR was born for the hearts of these women.

Q. How did your relationship with your business partner Kaushik Mukherjee, who also happens to be your husband, reflect on building a cosmetic empire?

Before we launched this company, Kaushik was working with McKinsey and I was trying to build up my knowledge in another company. The thought of working together never really crossed both our minds but we had a lot of respect for each other's skills. And eventually, we both realised, we loved different things like—Kaushik likes technological things and I like product development and sales. But we both decided to join hands where Kaushik would build something related to Ecommerce and I would create a brand for women. We together felt a big synergy that could address our passions. We were warned against getting into a business with each other but we had our fundamentals straight. Respect for each other's skills and a common passion.

It was very hard at first. We had to draw some professional and personal boundaries, but still, we would have our arguments. The first two years were very hard. But after some time, we figured out a way of working together and not killing each other! There were times when we were flourishing and there were also times when we were struggling during COVID. Of course, our relationship has been put to test. But luckily, we've come out of it stronger. It's a great partnership.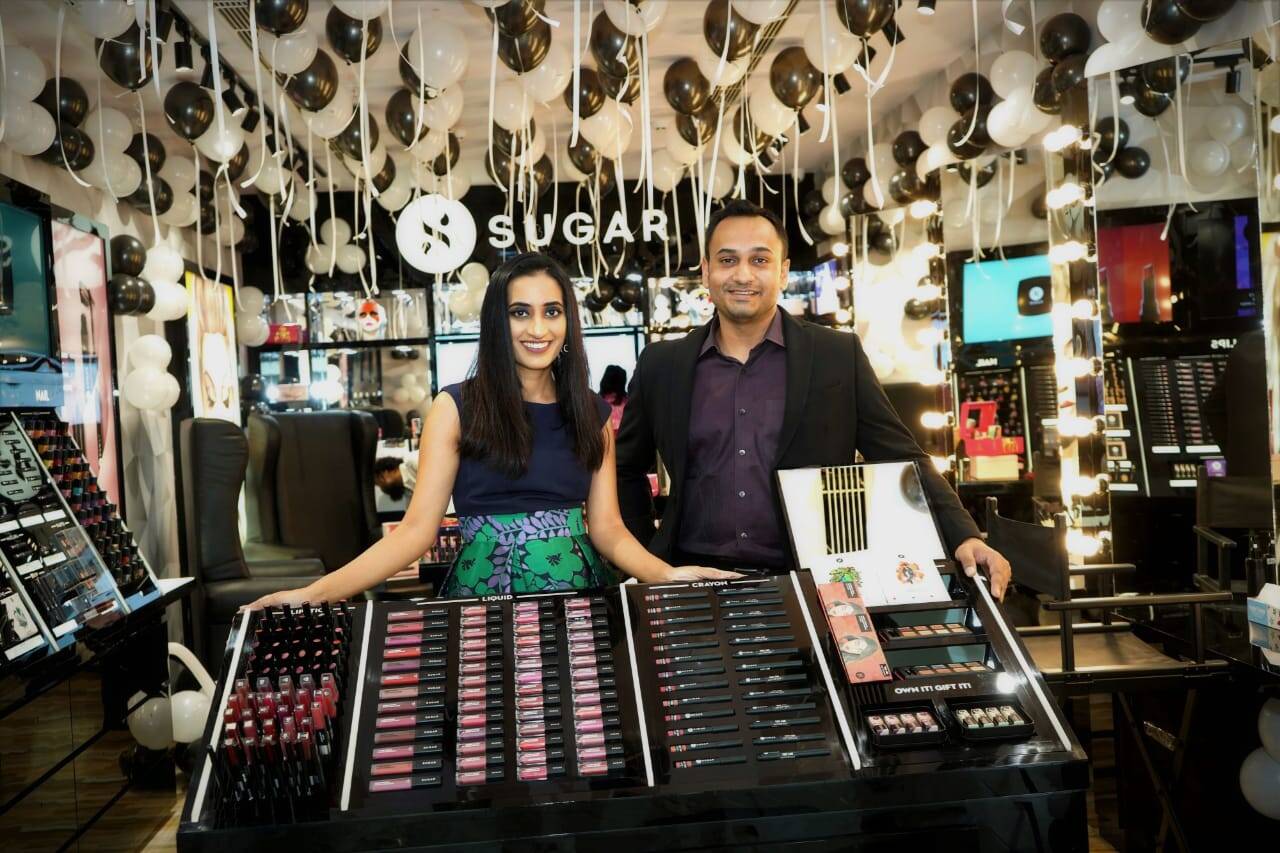 (Picture credit: Vineeta Singh)

Q. Any specific personal challenges in your professional life that you faced?

The biggest one would be the difference in opinions. It has all been around what we want to do with the company individually, at various points in time. But the good part is, we've figured out a way where we take turns hearing each other's point of view every time we disagree. We both have, over time, learnt how to keep the ego at bay and just focus on what's in the best interest of the company or the family. I think, seeing the bigger picture helps—where we think about what we have been creating together. That's when we don't let petty challenges derail us from the things that really matter.

Q. What do you have to say about maintaining a healthy work relationship between partners?

Boundaries! We listed them down and carefully analysed who would take charge of what functions. We agreed to stay out of each other's way and if there's a difference in opinion, we would consult each other. Additionally, it's a huge challenge when you're with the same person in the office and at home because the sense of boundary is somehow lost. We have been working in different rooms during the entire COVID situation to uphold those boundaries. However, the best part about running a business with your partner is the trust that comes naturally. And sometimes, keeping your ego aside and losing an argument for the best interests of the company can be your biggest superpower. So, if we can focus on what's more important besides ego and occasional difference in opinions, a long-lasting and successful career is waiting for you and your partner.

Q. You've won many accolades for being an avid runner and an all-rounder, besides your fantastic career. Can you tell us a bit more about your achievements as a runner?

I started running many years back and I've probably participated in more than 14 Marathons and Full Marathon, around a 42 kilometres race. While participating in Ultra Marathons, I signed up for this race called Comrades, which is an 89 kilometres ultra marathon, held in South Africa and had to be completed within 12 hours. It's the world's largest and oldest ultramarathon race and I actually did it three times! In one of the years, I even won a bronze medal in that race. I've also participated in the Iron Man Triathlon along with my husband Kaushik where it's 3.8 kilometres open water followed by a 180 kilometres bicycle ride, which is then followed by 42 kilometres run and up to finish all of that within 17 hours to get the metric. And there have been many other Half Marathons and Triathlons held in India where I've got the podium finish. Even though I don't consider them to be big achievements, I genuinely think that having a passion outside of work makes me a better person. And that's why I follow it.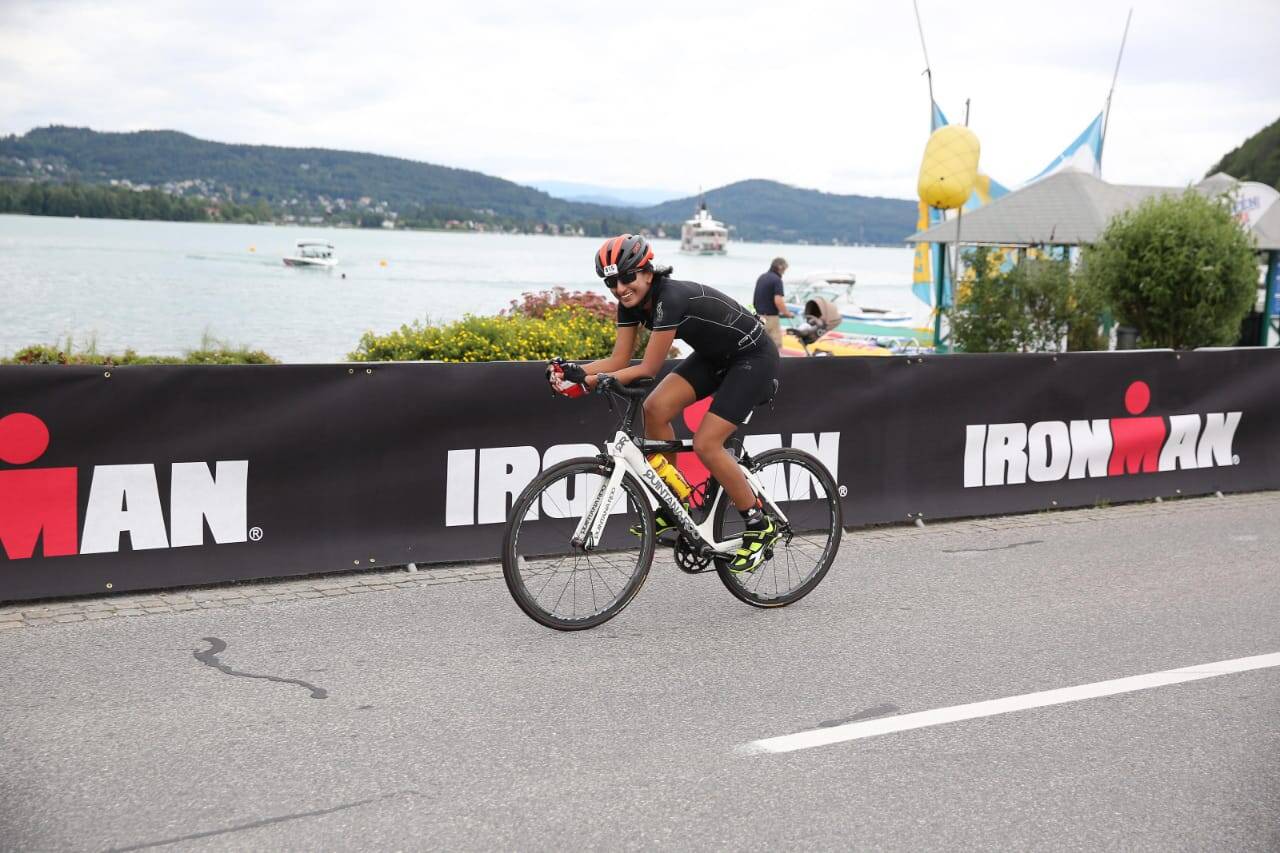 (Picture credit: Vineeta Singh)

Q. What are some of the healthy lifestyle mantras that you swear by?

I think, especially as women, we don't make enough time for ourselves. I believe in being kind to myself because only then I can be kind to others. I have two small children and a growing business. It's easy to get carried away and not make time for myself amidst professional commitments. But, having just 20 minutes off my day where I can have a good run or do something I'm passionate about, helps keep me fresh and active. Holding myself accountable even during kind of difficult times keeps me inspired and motivated.

Q. Has the pandemic affected your job role and the organisation negatively?

It affected everybody negatively. Even though we have grown as a business since last year, the overall impact has been hard. Our business partners such as vendors, distributors, teams—everyone has been suffering. So now, we have been focusing on just one thing and i.e getting through this time without any losses within the team and their families. The only thing that matters right now is for everybody to stay safe and get out of this pandemic alive. Our Ecommerce channels have witnessed an increase in percentage over the last year but our offline stores have been disrupted by the lockdown. But we also focused on connecting with our audience via social media because it's the best way to relate to millennials and Gen Z consumers. Our monthly impressions went from 120 million on our social media platform to more than 200 million during the pandemic. And that's because women have been spending a lot more time on their phones. We have even launched an app just before the pandemic, which now, has more than a million downloads. Even though we have had some interesting benefits, the disappointments lie in not being able to see our team for a long time. So right now, we are laser-focused on just ensuring everybody's safety.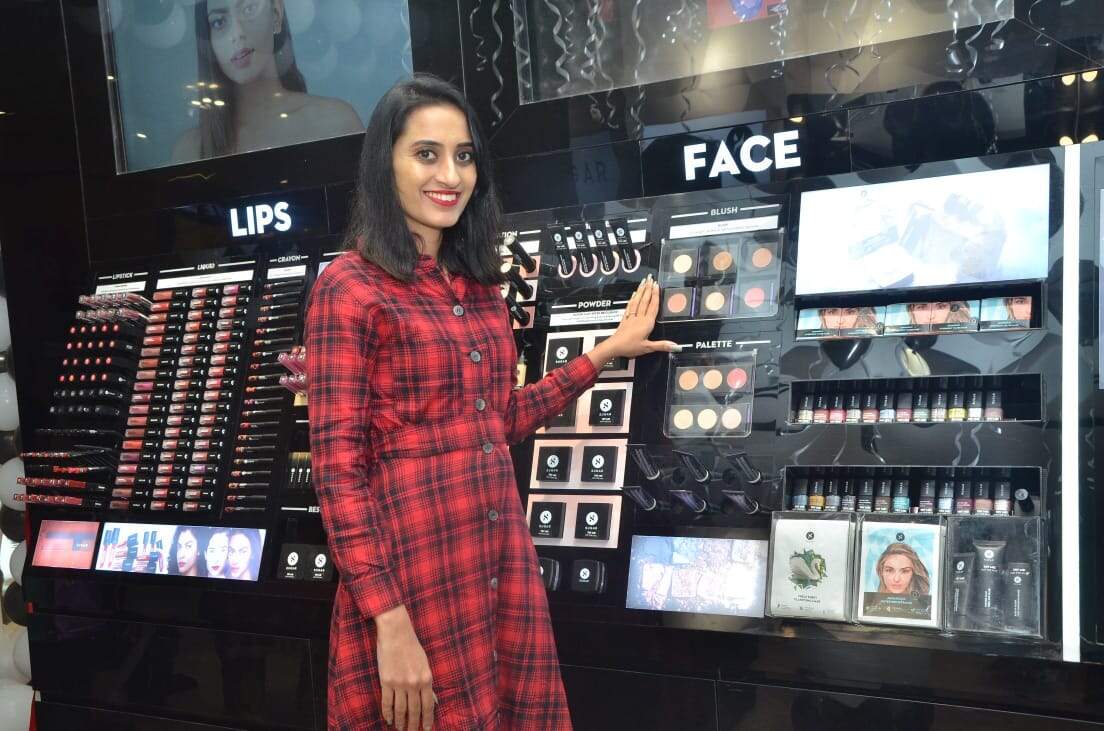 (Picture credit: Vineeta Singh)

Q. You're a boss lady. What is that one piece of advice you would like to give to young entrepreneurs minds of the country?

Fear kills more dreams than failure ever will. So if there's something that you're really afraid of doing, it's a sign that there's like a big dream hidden behind it. So, just take the plunge, trust your instincts and try it out. What's the worse that can happen? Going back to square one shouldn't be a demotivating factor. Instead, you can always go back to creating something else. I abide by this: never be afraid and take the risk because living with regrets is the hardest.