Very few actors start facing the camera since the age of two and are blessed enough to work with stalwarts right from their debut film. But Jugal Hansraj struck gold. In a career spanning over 35 years, the actor moved the audience to tears with his act as a child actor in 'Masoom' and then, years later, terrorised them in 'Kahaani 2'. In an exclusive interview, he spills the beans on how he could have had a better career, what's keeping him busy these days, and more. Excerpts:
From making a successful debut with 'Masoom' to playing a grey character in 'Kahaani 2', how will you sum up your Bollywood journey so far?
It's a long and fruitful journey. It was adventurous too. 'Masoom' began when I was a nine-year-old but I had actually faced the camera long before that. In 1974, a week before my second birthday, I shot for print ads for magazines. Following that, I did several TV commercials too. So, the journey is much longer. I acted in films, directed a few, also wrote a few, sung songs, and have done a whole gamut of things. I really enjoyed myself and I still do something or the other creatively. I have had a good experience so far; no comparison or regret. I am looking forward to more interesting stuff in the future.
Recommended By Colombia
Do you remember how you felt when you faced the camera for your first film 'Masoom'?
Yes, I do remember. I was quite comfortable on sets with the director Shekhar Kapur. It was a fun experience as the entire film was done in 50 days at a stretch in Nainital. We all lived like a family and the three kids were treated with a lot of love and care. Shekhar explained our roles to us (kids) in a very simple way so that we could understand what he wanted us to do. Working with Shabana Azmi and Naseeruddin Shah was nice; they were very, very patient with us. Hats off to them! Actually, I was too young to realise that I was working with such great actors. Today, one knows who they are, but back then, for me, they were just playing my parents in the film. They were very nice to me and I got along with them. But back then, I didn't realise that there was so much greatness surrounding me. Apart from Naseer and Shabana, the crew also comprised Sayyed Jaffery, Shekhar Kapur, Pravin Kumar; the film had RD Burman's music, and Gulzar saab had written the lyrics. Today, when I look back, I realise how much talent was present around me!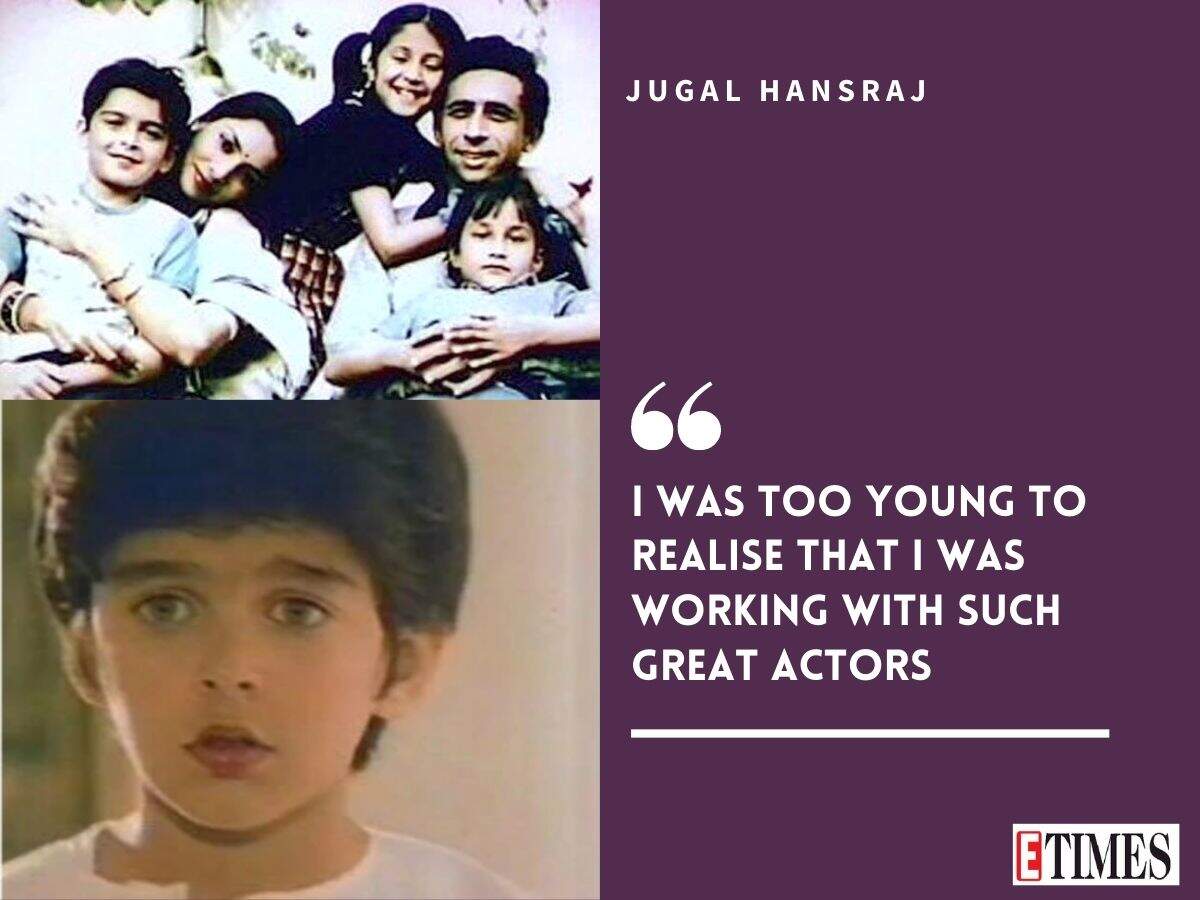 How did you land into the world of glitz and glamour?
I was discovered by the late photographer Gautam Rajyadaksha. When I was a baby, he bumped into my mother in the park, where she took me for walks, and asked her if he could take pictures of me for commercials. She invited him over for tea; he came along with his equipment and assistants and took some pictures of me. That is how it started. I went on to do many TV commercials with the big directors of the time like Shyam Benegal sahab, Prahlaad Kakkar, Kailash Nath. Maybe Shekhar saw one of my TV commercials and approached my parents to cast me in the film. I do have a clear memory of him coming home when I was in my pyjamas. He was very well-spoken; he talked to my parents and narrated the story. But it took some time for me to be convinced to be a part of 'Masoom' because the story required me to be a boy who cried all the time. I was apprehensive as I thought all my school friends would call me a cry baby. But ultimately, I had a wonderful experience of doing the film, and now it is a part of my life.

Urmila Matondkar and you worked as siblings in 'Masoom' and were then paired opposite each other in your debut film 'Aa Gale Lag Ja' as an adult…
(Chuckles) It was quite funny actually. Urmila had already done 3-4 films as the lead actress but it was my debut film as a lead actor. Media had a field day with us being paired up after we played siblings in 'Masoom' since here we were looking into each other's eyes and singing songs. But it was nice shooting in Kullu Manali for typical Bollywood songs, fights, and dance sequences. I really didn't feel awkward being paired with Urmila as it was only a role for me. Urmila is not really my sister and I was happy that she was my co-star in the film as I had butterflies in my stomach. The fact that she was someone I had worked with, put me at ease. I was a quiet person at that time and didn't interact much. So, it was very comfortable acting with her.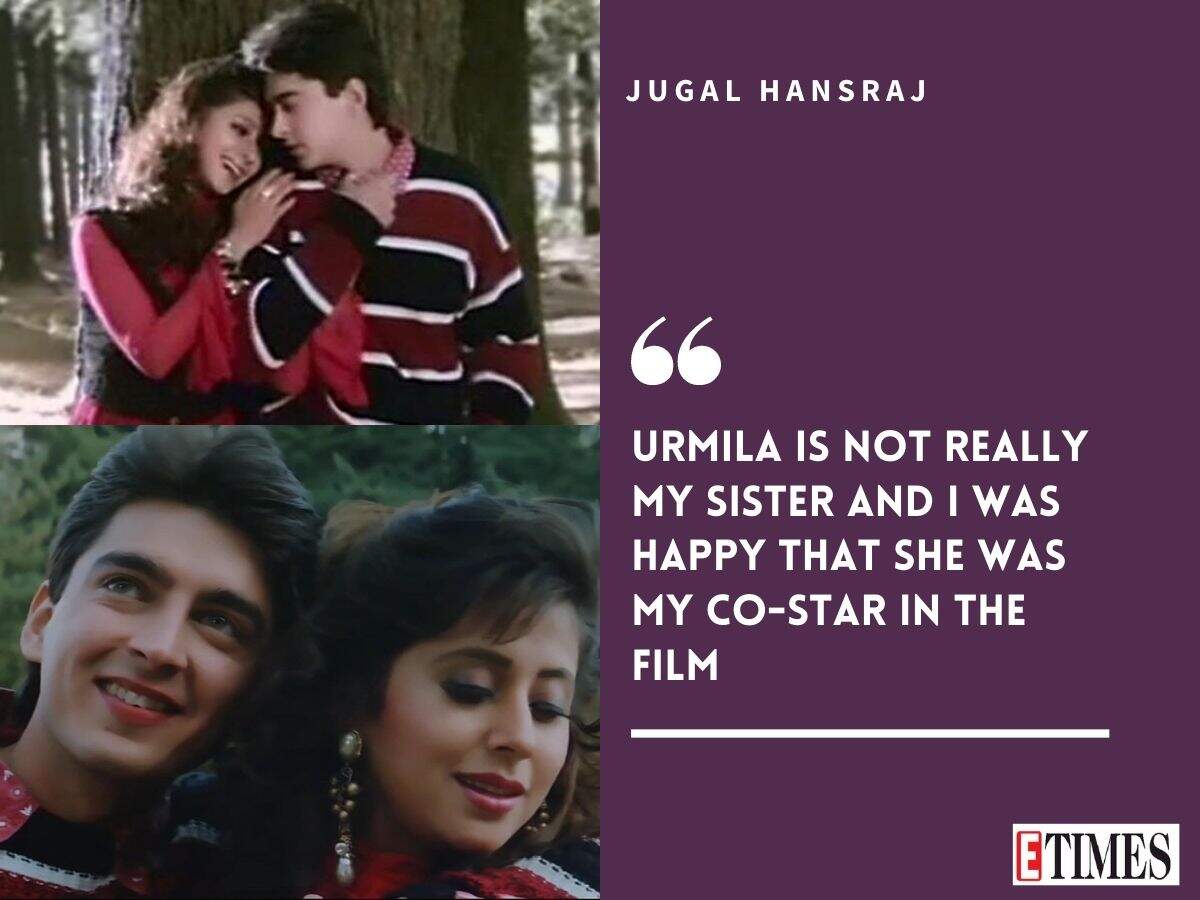 Your film 'Papa Kehte Hai' was a game-changer and established you as a chocolate boy. How was it working with Mayuri Kango?
'Papa Kehte Hai' is a special film for me; it is still remembered for its music. However, it is quite funny how I landed the film. A year before being signed on for it, I had met Mr. Mahesh Bhatt and had shown an interest in working with him. He had promised to cast me in some film but I thought he was just saying that and didn't mean it. Imagine my surprise, when, after a year, I got calls from him. Such was my disbelief that I refused to accept that Mahesh Bhatt had called me 3-4 times when my househelp told me; I thought someone was pulling a prank. This happened two-three times, before, finally, Mr Yash Johar called me and told me to get in touch with him. That's when I realised that it was serious. So, I took the number and called him back. Mr Bhatt first scolded me and then asked where I was. Mayuri Kango was a new girl and it was great to work with her. She was 18 at the time but she put up a mature performance in the film. The film is known for the songs and the chocolate boy image has stuck to me ever since.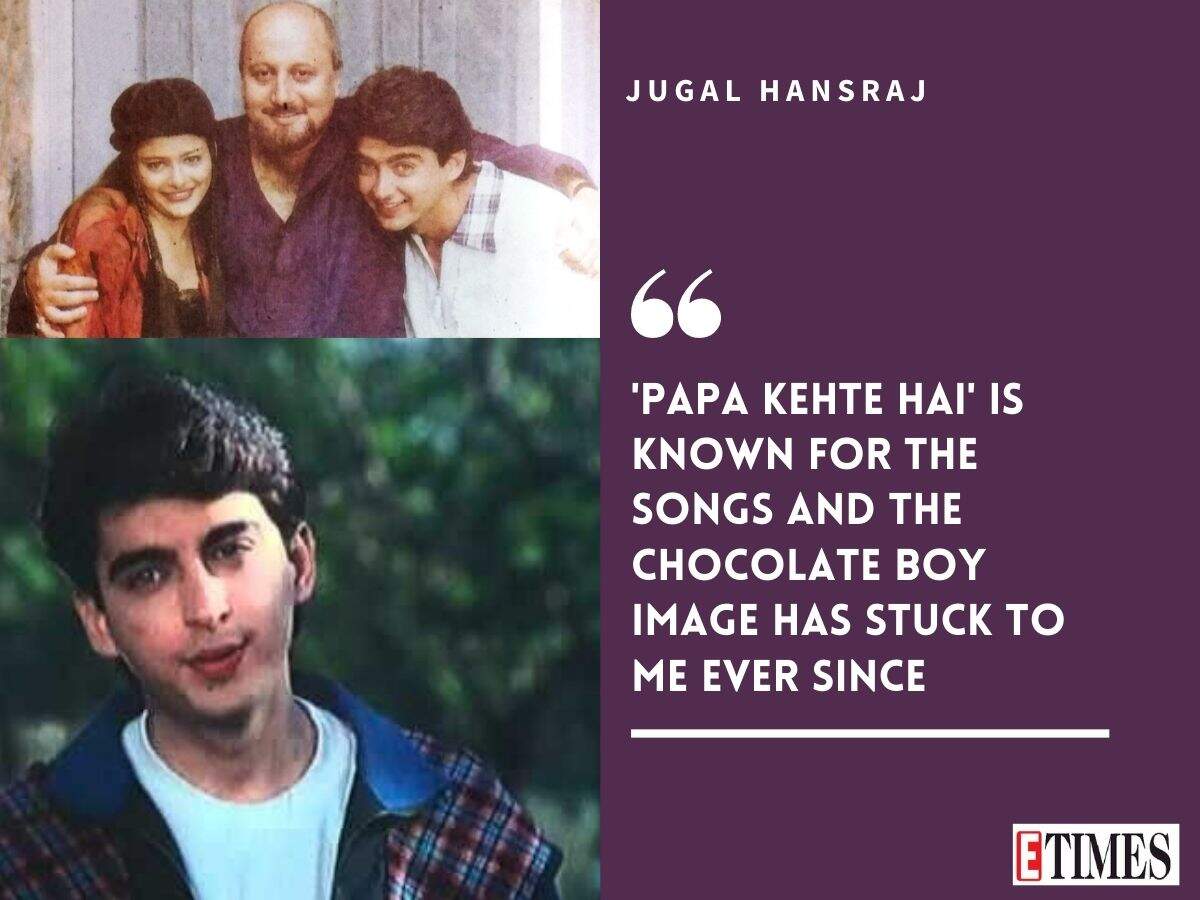 You got a huge female fan following after 'PPKH'…
Especially, because of the song, 'Ghar Se Nikalte Hi', which was very popular…I was a bit taken aback by the attention that I had suddenly started receiving. I remember how, when I used to go jogging in a park in Bandra every evening, a group of girls would come there and wait for me. Every time I used to pass, they sang my songs loudly; it was quite embarrassing. I used to stop and wave out to them, or sometimes, they came to me for an autograph. I do appreciate that my work was loved and that's why they were there. It did give me a lot of confidence.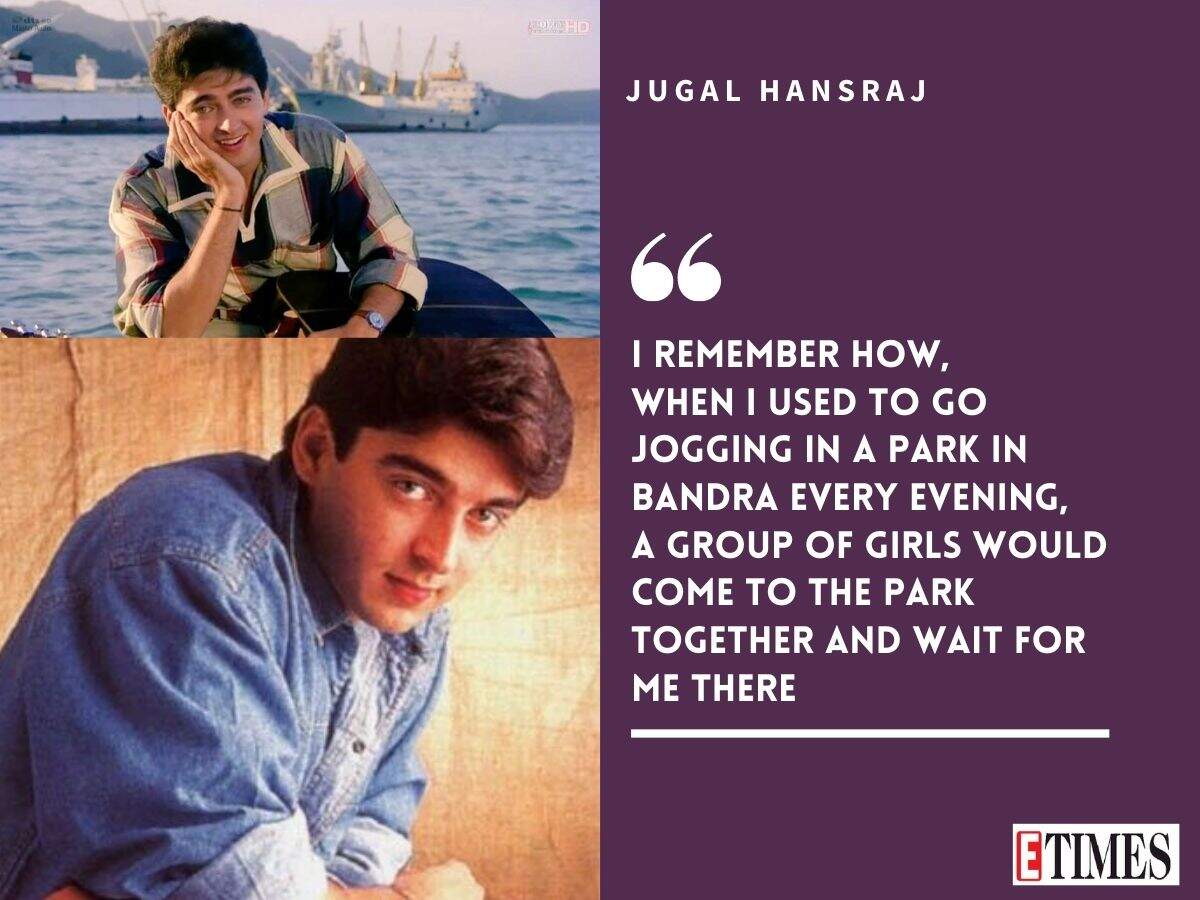 How was it working with Shah Rukh Khan and Amitabh Bachchan in 'Mohabbatein'?
I have a lot of good memories of that film. Of course, I was very excited to share screen space with Big B. Working with him was great as I got to witness his discipline and punctuality. I remember, Jimmy (Sheirgill), Uday (Chopra), and I used to be on the sets on the given time, but Mr Bachchan used to already be there on the sets much much before the call time, ready in make-up and costume. Despite being a superstar, he always was on the sets before the time he was asked to be, which amazed us; it was a learning experience. He also came prepared with his lines, never cringed about standing in the heat despite the fact that he was always wearing a coat, and only went to his van during lunch or tea time. I also have wonderful memories of working with Yash (Chopra) ji. He was a very wonderful man–warm, loving, and treated all of us with a lot of love and care. I will always cherish being a part of a Yash Chopra film.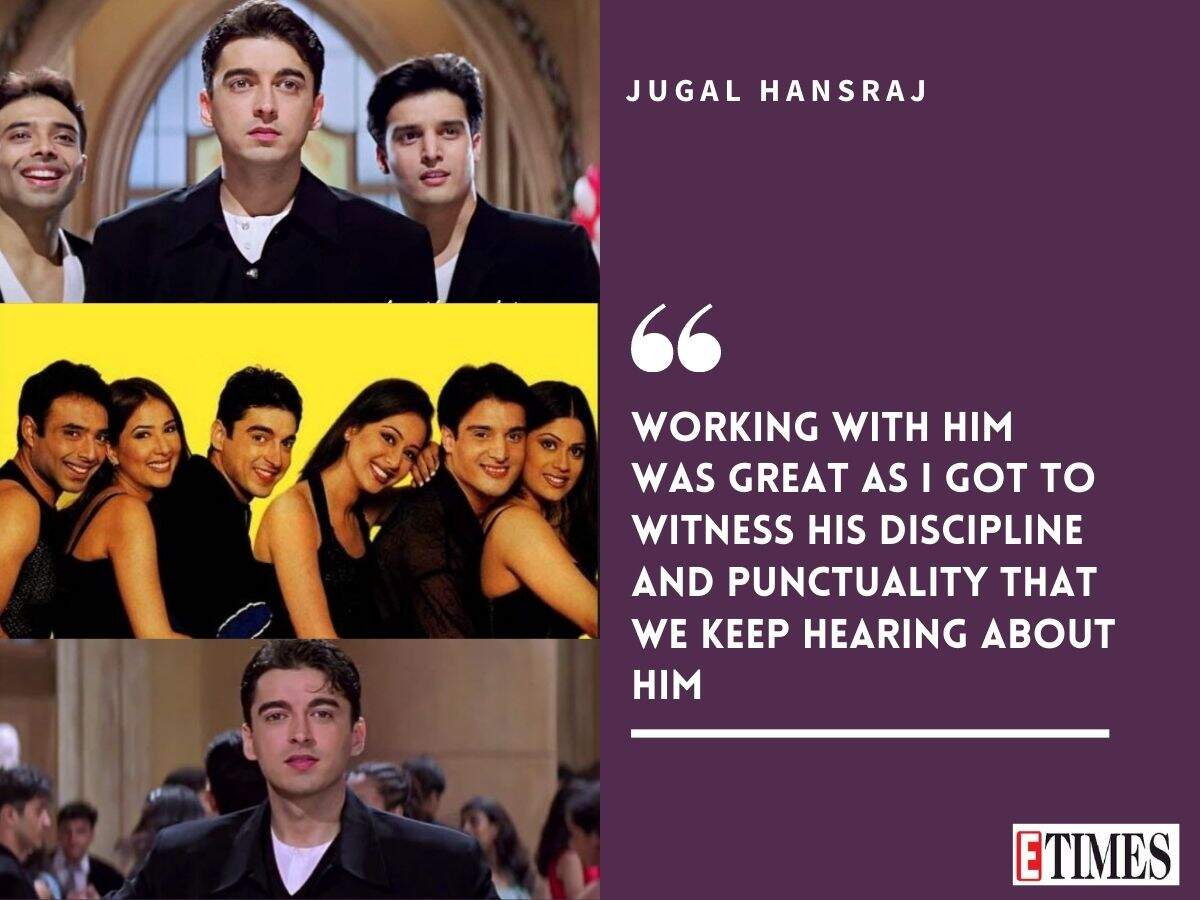 After 'Mohabbatein', you were mostly seen in guest appearances in films. Was it deliberate?
After 'Mohabbatein', I did two films as a lead. One was Rajshri Productions' 'Hum 'Pyaar Tumhi Se Kar Baithe', which didn't do well, but had some nice songs, and another film, which I was supposed to do for Mahesh Manjrekar but didn't because it didn't start. In fact, in my entire career, there are around 30-35 films that were committed to me, signed, but did not start. I would have done a lot more work if those films, which I had signed, got made. I could have done films with the topmost producers. Even after 'Kahaani 2', I could have done another film immediately with Sujoy, who was extremely happy with the way my role in the film had turned out. He sent me a script and said it was the next film we would do together but unfortunately that script is stuck with some producer and Sujoy has moved on to make some other film. This has happened a lot of times in my career. I did guest appearances as they were in films made by my friends but then the thing that I only do smaller parts in films got stuck, which is not true.


In his book, Karan Johar mentioned that you were the one who gave the tune for the 'Kuch Kuch Hota Hai' title track. How did that happen?
Yes, that's true, the first 8 lines from the song from 'Kuch Kuch Hota Hai' title track were my tunes; in fact I also sang it out on my Instagram account. Back then Karan and I were college friends. He was starting his first film and had even narrated the story to us just for feedback. As I was also in the film business and was already acting, I told him that he will make a really nice film with the topic. He also discussed the film titles he was considering and 'Kuch Kuch Hota Hai' was one of them. So, I went home and was thinking about the story all night. Suddenly, this tune came to my mind while I was sleeping; I woke up in the middle of the night, humming the tune. Before I could forget it, I recorded it on a dictaphone. Next day, I sang the tune out and Karan loved it. He made me sing it 4-5 times. A month later, Karan called me and said that he was working on the film's music with composers Jatin-Lalit and that they are doing a great job with it, but for the title track, my tune was stuck in his head. So, he requested me to come over and sing the tune again. First I thought he was joking but the song was really used, and to date, the Dharma Productions logo has my tune playing in the background. So, I am very happy and proud. Also, the antaras from the 'Mohabbatein' song, 'Chalte Chalte' were composed by me.

When will we see you back in action?
On the work front, I am a published author now; my first book 'Cross Connections' was released in 2017, and my second book will be released soon. It is a novel for the age group of 10-11, called 'Coward and the Sword'. So, that's keeping me busy these days and I am still part of the creative process. I am also working on certain films and web series as a consultant writer. Apart from that, if some good role comes up, that accords me the respect that I deserve, and if things fall into place, I will be happy to be back in front of the camera.